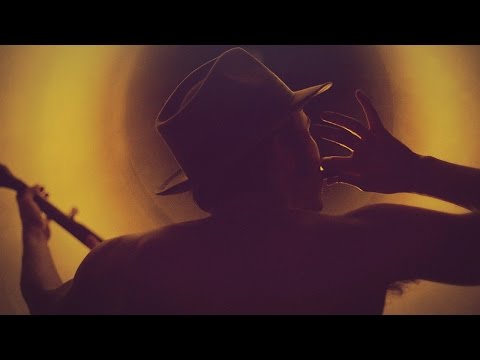 carolinemartin: Derek was goofing off with his...
Shakey Graves: Feb. 9th proclaimed "SHAKEY GRAVES... →
shakeygraves: NO JOKE. I have been bestowed with one of the most insane honors of my life by The City of Austin… February 9, 2012 will be proclaimed "Shakey Graves Day" in Austin, Texas by the Austin Mayor. I am scheduled to perform a song in the council chambers at City Hall at approximately 5:30… No shit. Major congrats.
SocioSage: Why Technical Smart Asses are... →
sociosage: When I saw my friend over the holidays, I couldn't believe my eyes. He had lost so much weight and looked so different. He was always a heavy guy. But somehow he had managed to shed the pounds. When I asked him how he did it, he told me it was because of his consistency. Consistently working out…
SICP of the Day 12/15
Today's quote defines the most basic elements of a programming language. Very important! A powerful programming language is more than just a means for instructing a computer to perform tasks. The language also serves as a framework within which we organize our ideas about processes. Thus, when we describe a language, we should pay particular attention to the means that the language...
SICP of the Day 12/14
Today's post comes after the heading "What Is Meant By Data?" The context is a rational number arithmetic package introduced at the beginning of the chapter. We began the rational-number implementation in section 2.1.1 by implementing the rational-number operations add-rat, sub-rat, and so on in terms of three unspecified procedures: make-rat, numer, and denom. At that point,...
SICP of the Day 12/13
I like to read a bit of Structure and Interpretation of Computer Programs every day. So, I'm going to start posting a quote from the book as often as possible. Of course, for the first one, I have to go with the opening analogy from Chapter 1. We are about to study the idea of a computational process. Computational processes are abstract beings that inhabit computers. As they evolve,...
What I Want From A Programming Language
This is the first in (hopefully) many more articles detailing my path in designing and implementing a new language. The focus of this entry will be to focus on what features I like from various languages, and how I might be able to combine them to create a language I enjoy using. But first, I should answer the question: Why another language? My number one reason for designing and implementing a...
A bit of recreational code
I was reading Matt Might's What every computer scientist should know when I saw this fun-sounding Unix exercise: Report duplicate MP3s (by file contents, not file name) on a computer. I'm not too experienced with shell programming, but I thought it might be fun to see if I could come up with a one-liner to identify all dupes and print them out for me. Not super exciting for shell...
Thinking about the Monster
Disclaimer: I'm an amateur mathematician. I wrote this mainly as a way of clarifying my own understanding. I encourage you to research this on your own if you find it interesting! There are these things called groups in the branch of math called group theory (which consists of studying symmetries of objects). Groups are a sort of structure. A good example of a group is the group that...
"Refactoring is like standing on one side of a river and looking across to the..."
– Mike Drogalis
"Dijkstra used to say "beauty is our business", to which I would add that life is..."
– http://existentialtype.wordpress.com/2011/04/16/modules-matter-most/
More Scala coolness
The problem: given a java.util.Iterator<E> (which may be non-strict and infinite), create a new scala.collection.Seq[E] which fulfills the contract of Seq but does not violate the laziness of the underlying Iterator. Scala is perfect for this - a combination of anonymous classes and closures, along with using implicits to perform the conversion automatically, allow us to use any Java...
Scala: Bottom-Up Programming
Programming "bottom-up" is a term best defined by describing programming in Lisp: extending the language to solve your problem, instead of just using existing language constructs. Just got through reading this (new library from foursquare for a type-safe MongoDB query DSL), and it made me think that if more and more people start adopting Scala, we might enter a new Programming Golden...
NEU! - Isi The drums in this song are killer -...
Compare this to the last song I posted,...
I've had this song on repeat for the past...
Watch
From Wikipedia: "Live coding (sometimes known as 'interactive programming', 'on-the-fly programming', 'just in time programming') is the name given to the process of writing software in realtime as part of a performance. Historically, similar techniques were used to produce early computer art, but recently it has been explored as a more rigorous...
"mayo is one of the finer things in the world. you are defective. Sam always says..."
– Derek, making fun of me for my dumb food things: Mayo, Mushrooms, and Mexican. They are all gross. (via carolinemartin )
The White Cats - Shotgun Lovers I found these...
Watch
I was trying to be extreme but hurt myself instead (note: this happened in park city's little park for little babies)